Tell me you have heard of Swagbucks. You haven't? Oh my gosh! Okay first look at this cute FREE, NO SHIPPING FEES, NO HANDLING FEES FREE FREE, did I mention free Halloween shirt.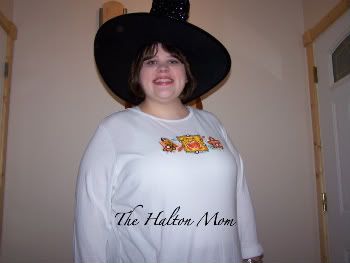 Cute right? I loved it, the shirt was comfortable and fun. The design was vibrant and even had felt texturing. The very best part about this shirt is that I earned it for searching the web. All I did was use the
Swagbucks
search engine powered by Google and I earned Swagbucks that can be traded for hundreds of things. Clothing, games, toys, and gift cards that can be used at Amazon, Paypal and many more. Swagbucks is even great about passing out free swagbuck codes on Facebook, their blog, and Youtube. So what are you waiting for? Go over now and sign up for an account so you can start earning free stuff for Christmas. Simply click the button below to get started!