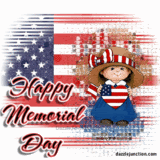 I don't know about you all but it is officially summer here. My children are splashing away in their kiddie pool as I type. We're also breaking out the dogs tonight! I pray your Memorial Day is a blessed one. I have been teasing two giveaways coming up, now I have a third! Look for those to pop up this week and next. Stay informed by subscribing or following! Alrighty then, lets get planning!
Grilled Hot Dogs, Baked Beans & Chips
BBQ Grilled Pork Chops,& Broccoli Cheese Baked Potatoes
Crockpot Ravioli
and Garlic Toast
Sloppy Joes & Wedges
First week planning? Don't know how to start? Jump right in! First you can follow me I meal plan every week. Also you can jump over to the orgjunkie and find 100s of plans with 1000s of recipe links! Have a very happy week.

Subscribe via Email.