Hello new followers! I am so happy to have you here. Leave me a comment letting me know you followed so I can return the favor. While you are here check out my latest book giveaway going on
here
. Also by becoming a follow now you will already qualify for an entry in an upcoming giveaway I have coming up from a great company. They have products ranging from cookware and
twin beds
to patio furniture and collectibles. The list is endless and I have a gift certificate waiting for one of my readers. So come back and visit me!
Thanks again for following me the linky below is connected to
Trendy Treehouse
. I'm going to be adding several Friday Follow buttons across the web that I've found. The linky below does NOT cover all of these buttons. To participate you'll have to go to each site. Have fun meeting new bloggers with me for this Mega Friday Follow!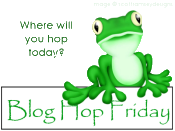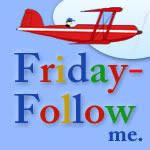 Have a great weekend!

Subscribe via Email.