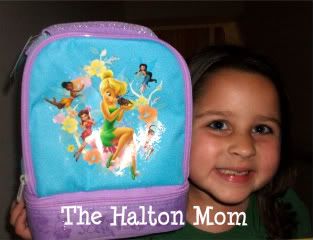 Isn't she cute? I could stare at her for hours, but I woudn't get much done. ;-) Last week Hallie came up to me and said, "Moma can I start taking my lunch to school?" The first thing that popped into my head was the lunch bill. I then thought of when I was a kid, watching all the other kids come in the cafeteria with their shiny lunchboxes. I remember thinking that nothing on my tray was as cool as having your Mom make it for you. So...I decided to start preparing her lunch 4 times a week. Be honest, we all want to be the "greatest" Moma ever. :-)
I share all of this with you because as I went to make my grocery list for the week I became stuck. It seems that I have lost all ability to make a list without a plan. HA! So from now on my list will include 4 lunchbox meals along with my regular dinner plan. I hope this will help you with you lunchbox prep. As always there will be tons of links to tried and true recipes for lunch and dinner success stories!
Now onto the plan!
Lunchbox:
Mini Ham Sandwich w/Cheese and Mustard, Cheese Crackers, and Sunny Honey Granola
Chicken Bacon Ranch Wraps
, Pretzel Sticks, and Grapes
Quesadillas and Salsa, Sliced Apples and Peanut Butter Dip
Pepperoni Pizza Bites
w/ Marinara Sauce, and a Banana
Lunch at School
Dinner:
Crock Pot Tortilla Soup
Bourbon Chicken and Broccoli Spears
Sloppy Joes, Fries and
Apple Crisp
Fish and Chips w/Corn on the Cob
Leftover Buffet
Wow, I'm glad I've planned this entire week out. I sure don't want to be looking at my cabinets at 6 a.m. trying to figure out what Hallie is going to eat that day. A lot of these can be made the night before. I'm also looking into soups for thermos because winter is coming! Tortilla Soup is great to freeze and lasts forever so look for that in next weeks Lunch menu. If you have enjoyed your read and what to follow my adventures in meal planning
subscribe
today and you will be automatically qualified to enter all of my
giveaways
!
I'm off to the
org junkie
for even more great meal plan ideas.
Have a great week!