We had the most wonderful holiday weekend. We spent Friday with my family enjoying fun by the fire down on the farm. Saturday we spent time with my husband's family and he took the kids trick or treating in his old neighborhood. Our little black cat and Buzz Lightyear had a great time they won't soon forget. I sincerely hope you had a blessed Halloween with family, friends, and tradition.
Hallie will be off for two days this week so we will only have 3 lunch options. I hope your lunchbox planning is still going smoothly remember to keep me informed.
As for meals this week let's plan it!
Lunchbox:
Mini Crescent Dogs
with Mustard and Chips
Pizza Pinwheels
with Marinara and Apple Slices with Peanut Butter
Ham and Cheese with Mustard, Cheese Crackers, and left over Halloween Candy
Lunch at School
Dinner:
Country Fried Steak with Gravy, Mashed Taters, and Corn
Slow Cooker 15 Bean Soup and Cornbread
Lasagna and Garlic Bread
Hamburger Steaks with Brown Gravy, Mashed Taters and Green Beans
Leftover Buffet
Happy November readers! I hope you have a great week.
Be blessed!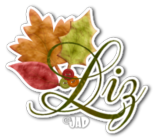 Subscribe via Email.