This month we remember those we've lost and raise awareness for those still in the fight of their lives. Please do your part this month
AND...
You can wear a gold ribbon, share this post, or even donate...
DO YOUR PART AND..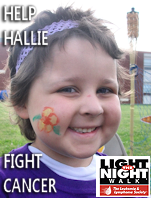 I never thought it would be my child but it was and you never know how this disease will touch your life. Please help us fight cancer.
Thank so much!