I don't know about you all, but I'm behind. I haven't even started working on Easter. Uggh. At least I know what my children expect from the Easter Bunny and a Easter Meal Plan! I have a good start at least. I sincerely hope your Easter is a blessed one. Do you have questions from little ones about Easter and Jesus?
Why do we celebrate Easter?
Click the text for great tips! Now lets plan...
Spaghetti
Bourbon Chicken with White Rice
Do-Ahead Breakfast Bake
Golden Pork Chops
, Roasted New Potatoes, & Steamed Broccoli
Pick your Favorite Leftover Night
Easter Meal Plan:
Baked Ham
Mashed Potatoes
Green Beans
Broccoli Casserole
Deviled Eggs
Hey readers don't forget to enter my
giveaways
going on right now!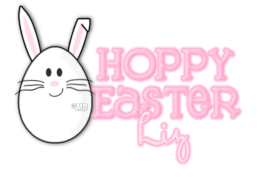 Subscribe via Email.