Another Friday another Friday Follow! I'm so excited to be participating again this week with all of you great bloggers. A little about this blog. I do reviews, giveaways, and meal plans. Occasionally I'll post tips, coupons, freebies, and giveaway links to other sites.
Anywho, I am so happy to have you here! Leave me a comment letting me know you followed so I can return the favor. While you are here check out my latest book giveaway going on
here
.
Have fun meeting new bloggers with me for this Mega Friday Follow!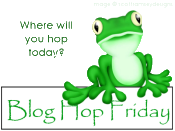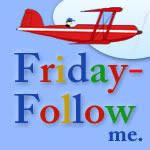 />
Have a great weekend!

Subscribe via Email.