Welcome to my blog! I sincerely hope you find something of interest. My blog is a work in progress. I currently do reviews and giveaways. If you meal plan you've come to the right place. I love meal planning, recipes, and well...food!
Have fun meeting new bloggers with me for this Mega Friday Follow! Thanks for following please remember to leave a comment and let me know how to return the favor. :)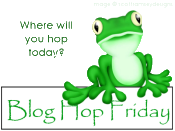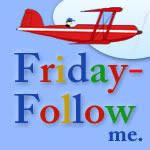 Have a great weekend!

Subscribe via Email.