Did you get your free book yet? Barnes & Noble are offering a free book to your child this summer and here is my girl with her choice. She got this one completely free and she has already started reading her American Girl McKenna book. Want to get one for your daugther, son, or grandchild?
Here Is How: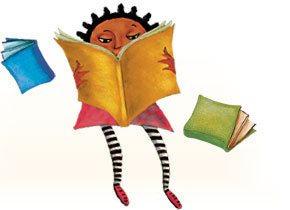 Read any 8 books and record them in the Reading Journal
(PDF).
Bring the completed Reading Journal to your local B&N store.
Find a Store.
Choose a FREE BOOK from the selection on the Reading Journal list at the store... Enjoy reading!
Have fun reading with your child this summer. ;-)