What a great weekend we had celebrating my daughter's birth. I have to share a photo of the amazing cake my friend Crystal made.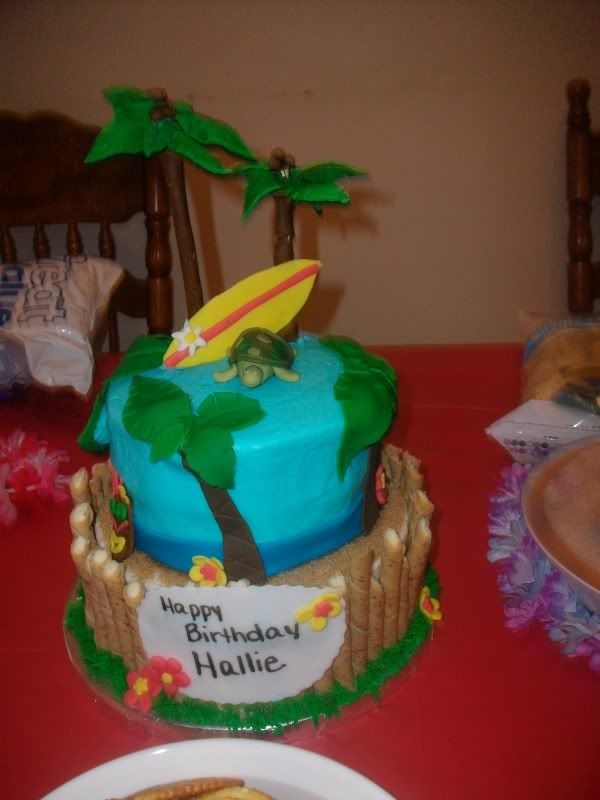 We didn't really want to cut it. We just wanted to look at it. I even joked about charging admission for the 3D beach I had on my kitchen table. Hey, IMAX is doing it!
Now that her birthday is behind us lets blog. Of course I'm all about the easy so this week I'm pulling the Crock Pot back out and I'm going to do a couple of DIY meals. Remember I usually only post about 4-5 meals and that is because we do left over buffet at the end of the week. I usually cook enough for two meals and freeze what we don't eat.
-
Crock Pot Pinto Beans
& Cornbread
- DIY Bake Potato Bar
-Grilled Chicken Salad with Roasted Red Pepper dressing
-DIY Wraps (Lay out cold tortillas, cold cuts, cheeses, ranch dressing or mustard, lettuces & tomatoes and build your own wrap!
We were also very fortunate to have a lot of veggies left over from the veggie tray and I'll be freezing the peppers, celery, tomatoes, broccoli and cauliflower to use in soups and stews later. So tell me, what's cooking in your kitchen this week? Have no clue? Check out the
org junkie
for more great meal planning tips! Don't forget to follow, subscribe or tweet with me I always return the favor.
Have a blessed week.
Subscribe via Email.